FriXion Light Soft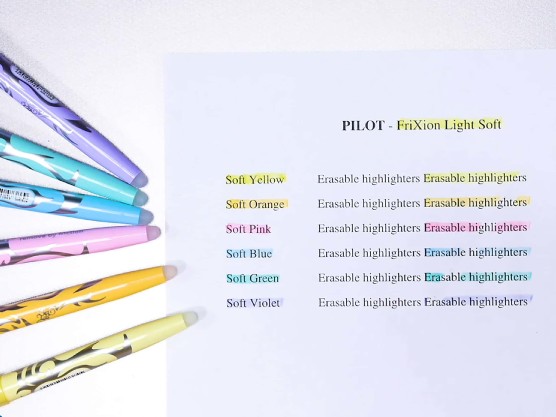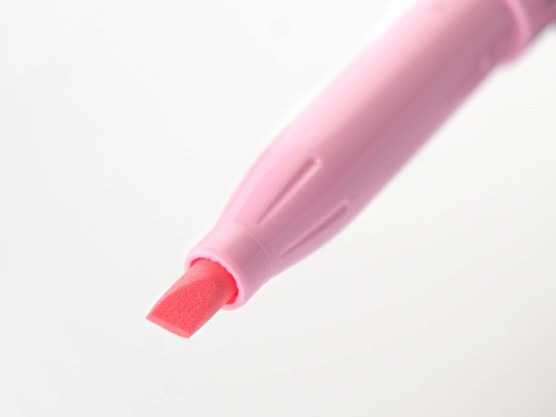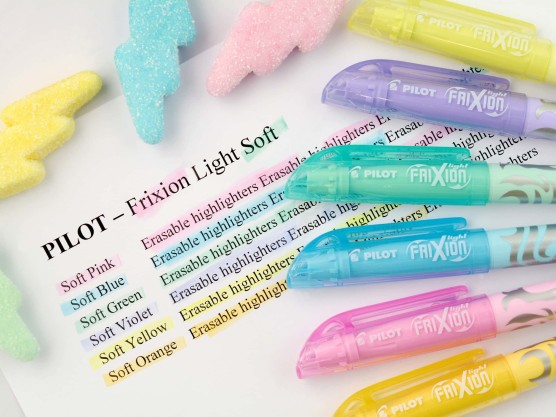 Keep the best, erase the rest by highlighting and "de-highlighting" all types of documents!
NEVER cross out again with the erasable pastel colour HIGHLIGHTER from Pilot!
Broad tip
:
4
mm
Writing width :
3.3
mm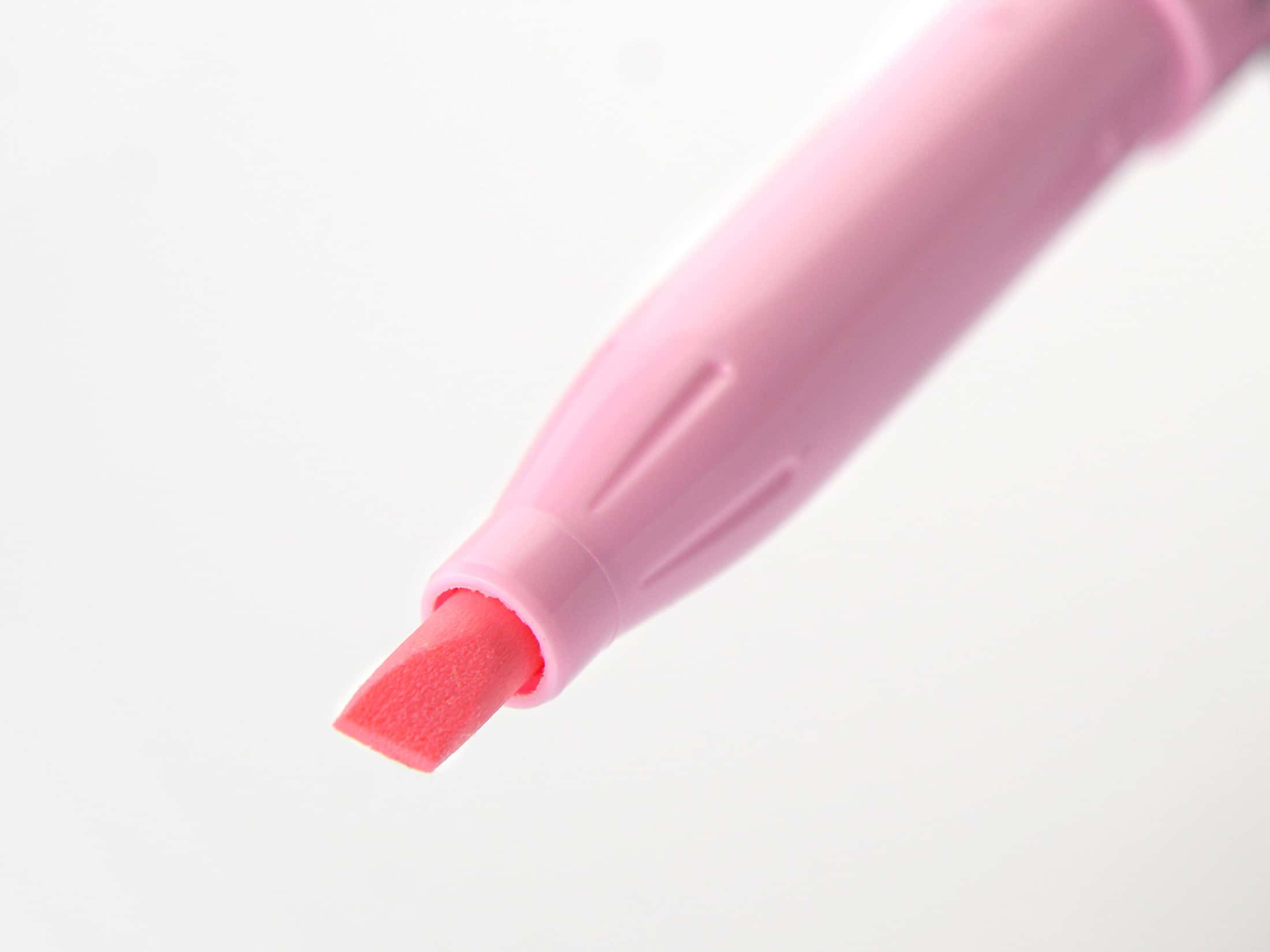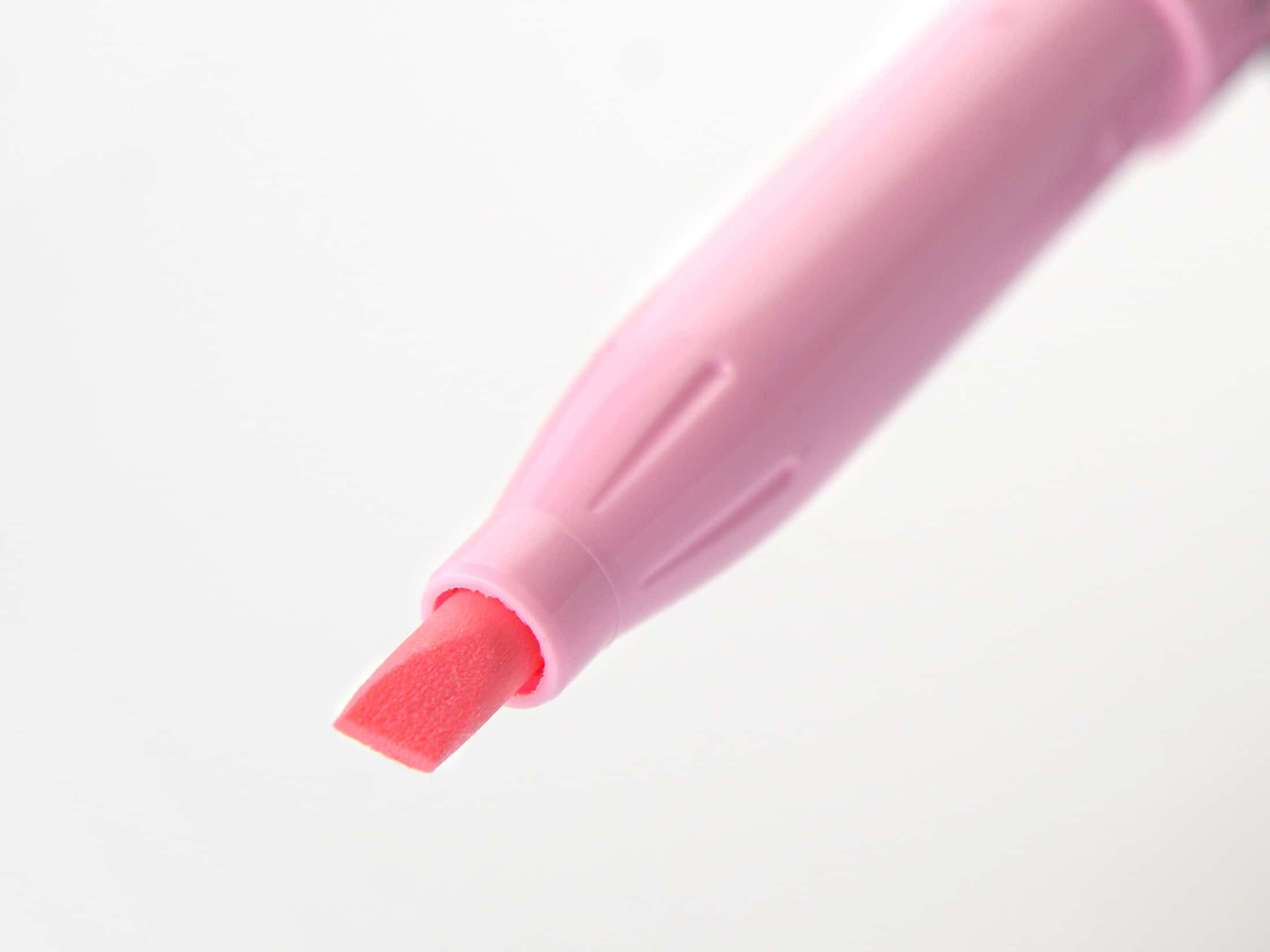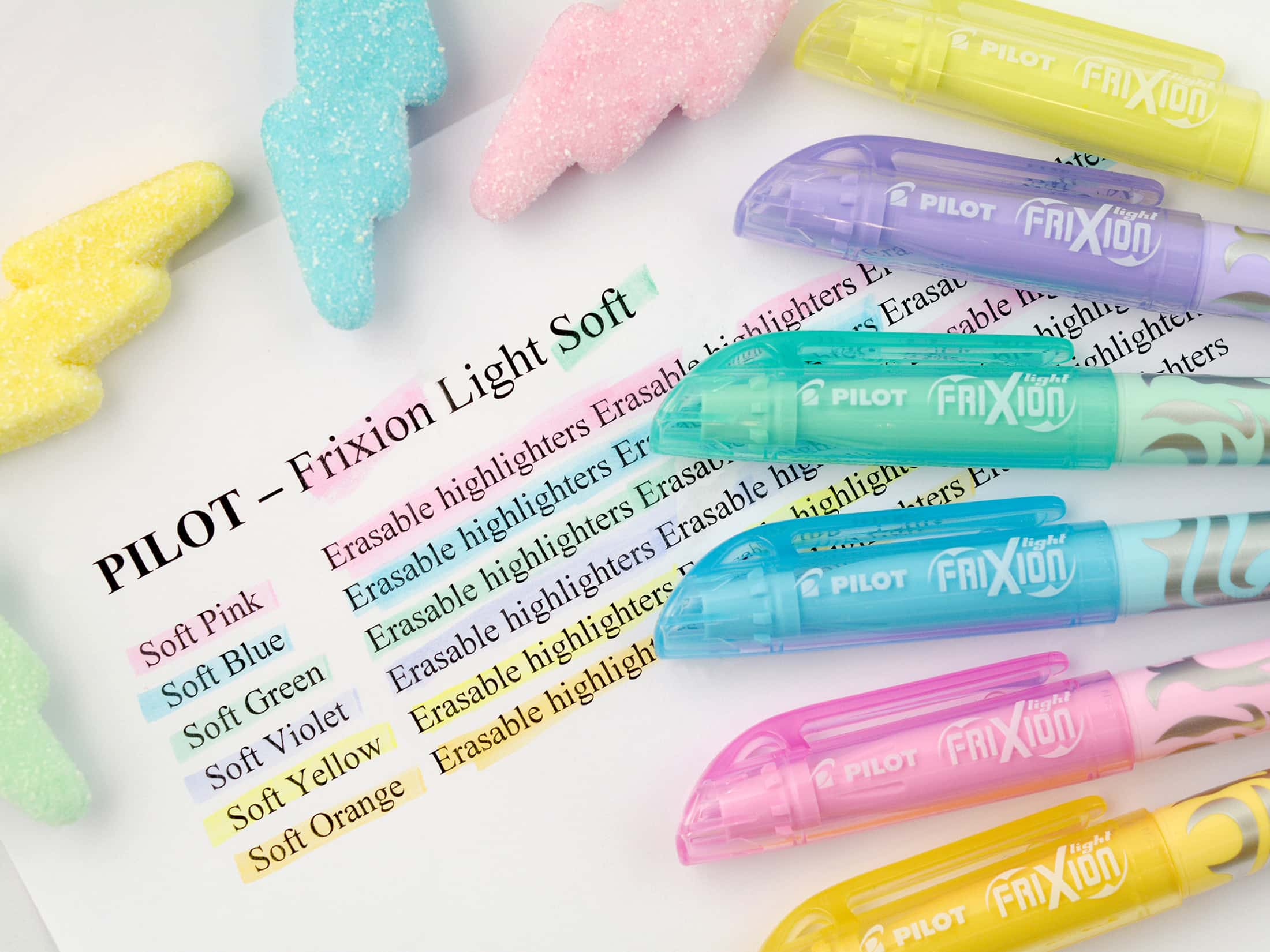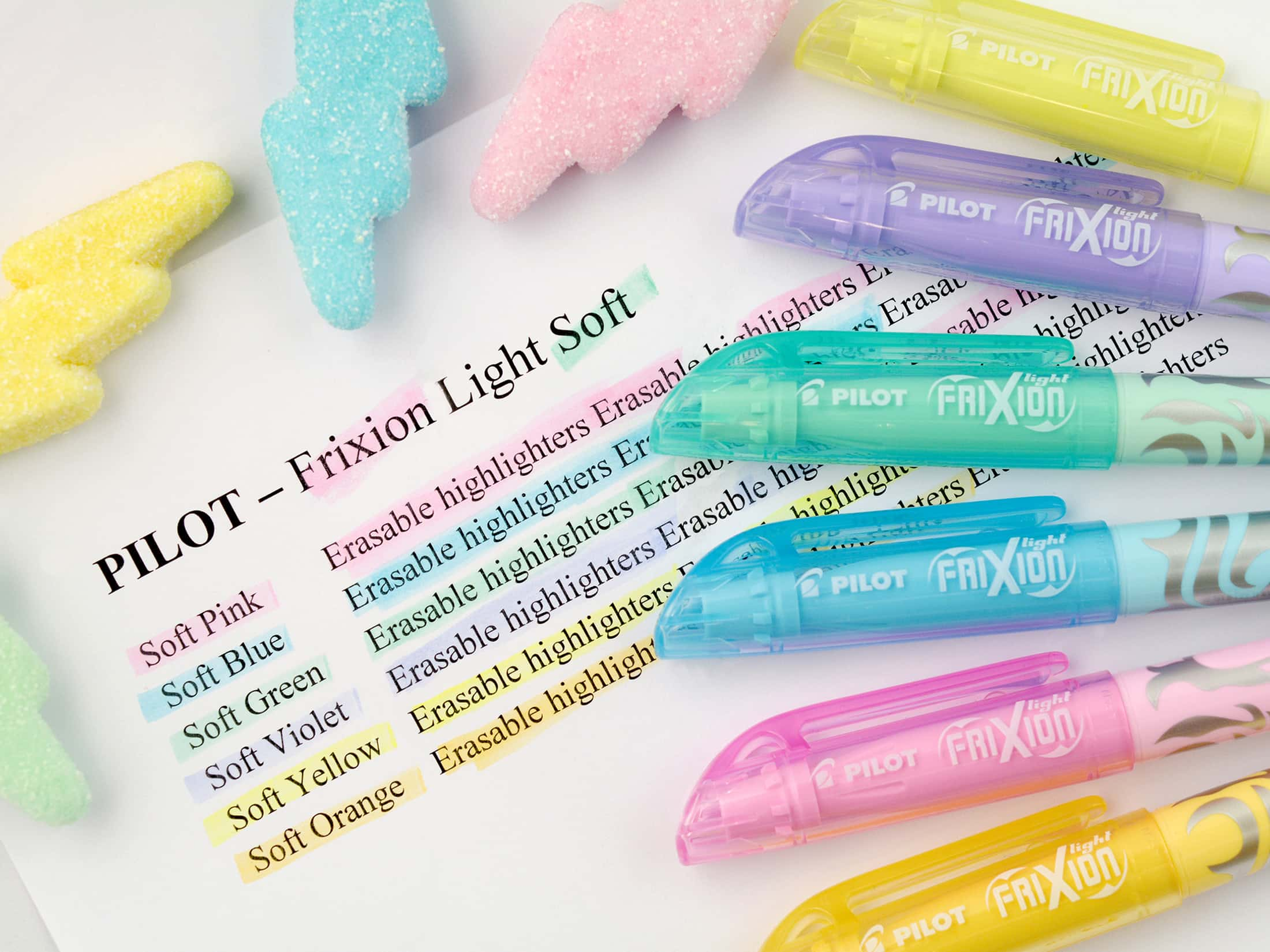 Change your mind and colours as much as you wish. This unique and ingenious product allows you to highlight your work, and then erase the ink by friction once you are done with them.
Remember to be soft! What if you decided to take some time out? Leave the bright lights for a while and gave yourself a break? What if you could change your mind? If you could erase today what you highlighted yesterday? What if… you switched to Pilot's FriXion Light Soft? Available in six pastel shades (pink, yellow, lilac, sky blue, orange and lime), our new generation of highlighters gives you the space you need to relax, because you can erase the pastel colours as often as you like. Which just goes to show that happy writing is all about making your point – without the fear of making a mistake!
#Happyhighlighting
Thanks to the patented heat-sensitive ink, PILOT has - true to tradition - revolutionised writing and sketching with the erasable highlighter FriXion Light.
Not everything's that important; in your textbook and print-outs, only the essentital deserves to stay highlighted.
Because of the erasable ink, FriXion Light must not to be used for signatures, legal documents, examination papers or other documents where writing needs to be of a permanent nature.
Made of at least 50% of recycled plastic material (excluding refills) in order to help save our planet's resources.
FriXion Light Soft is the ideal pen for
Benefits and features
Thanks to the erasable thermo-sensitive ink: Highlight, FriXion it and start again!
Effectiveness and writing comfort thanks to the unique fluidity and ultra-softness of the Pilot gel ink.
Available in 5 pastel colours.
4 mm tip gives a 3.3 mm stroke width.
Pen with cap.
High-resistance tip that stands the test of time.
Chisel tip allows fine or wide highlighting.
FriXion it! with the "eraser" on the end of the pen.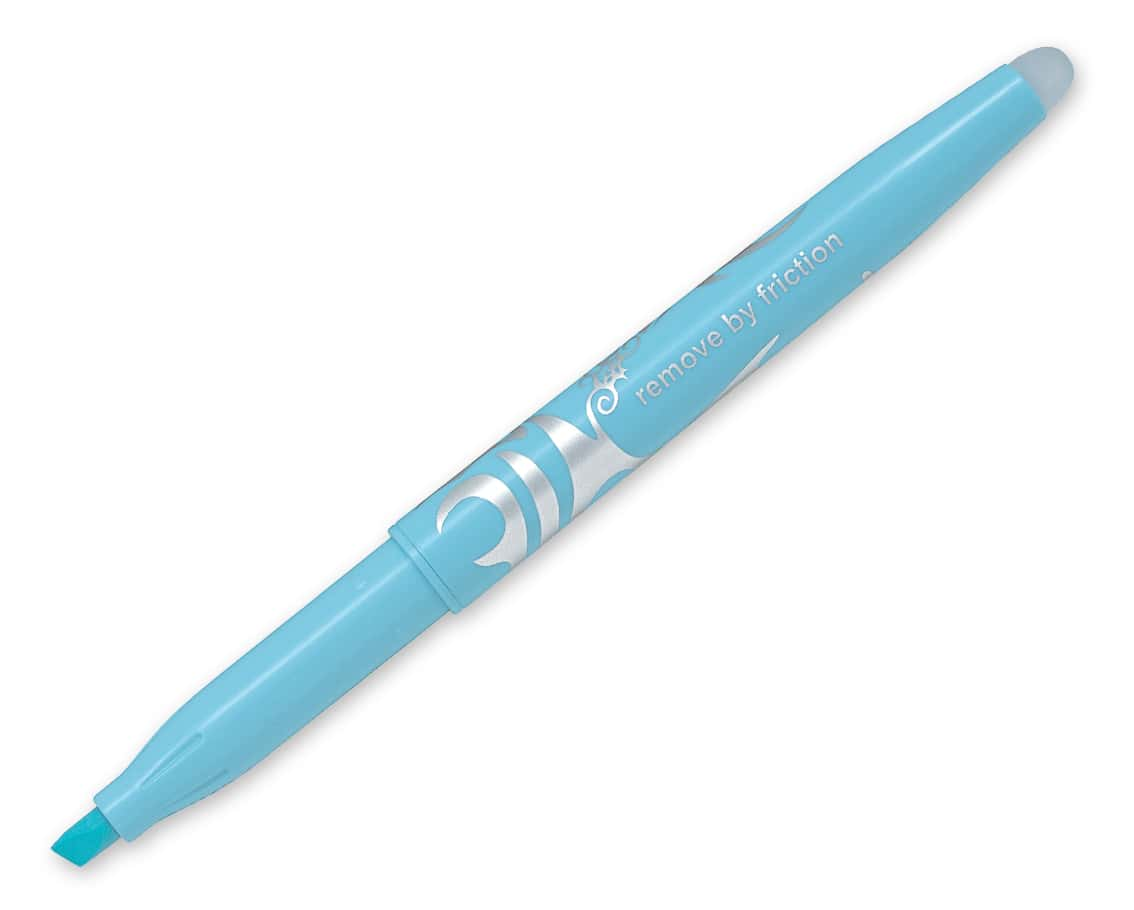 Must have & add-on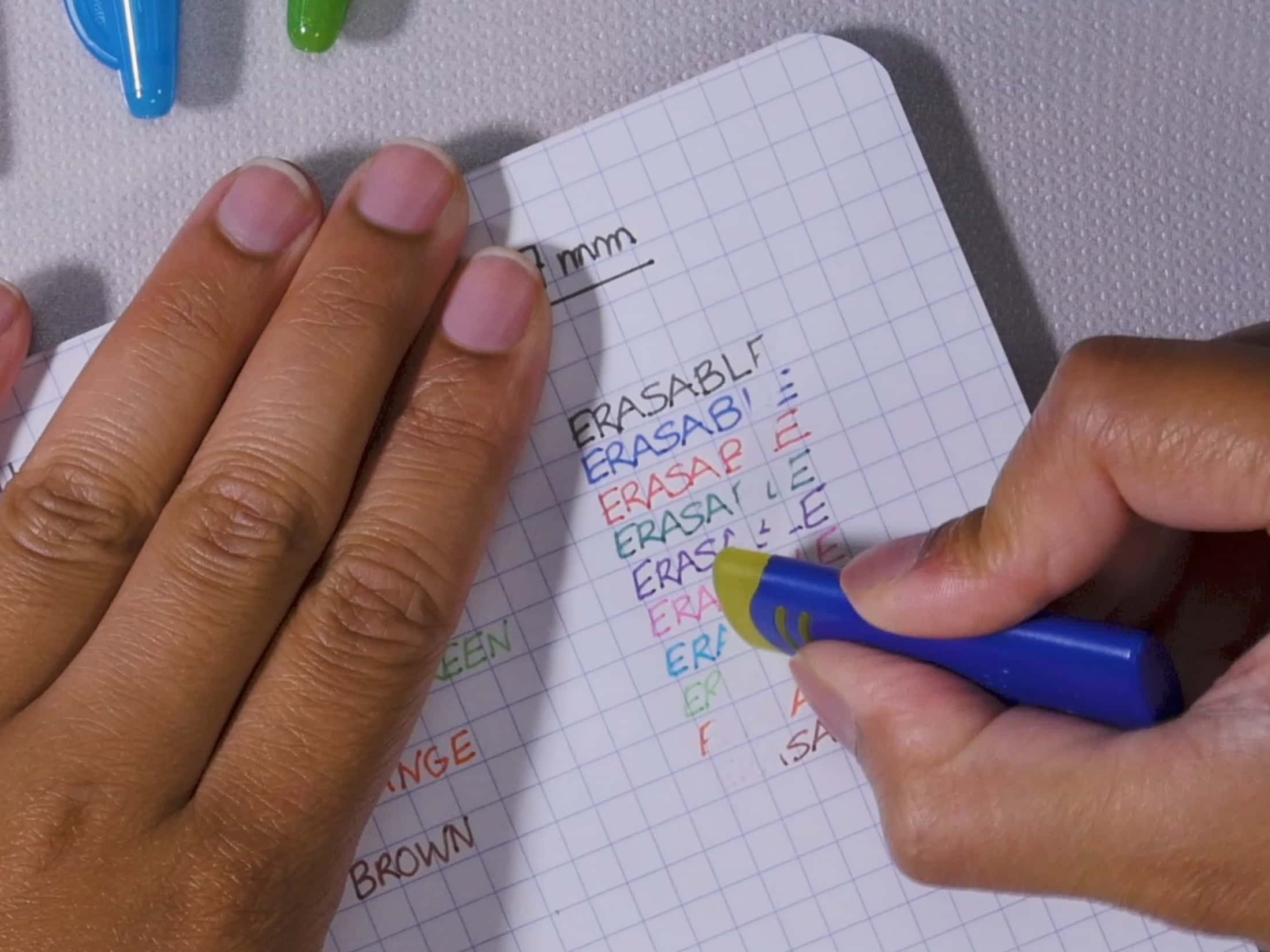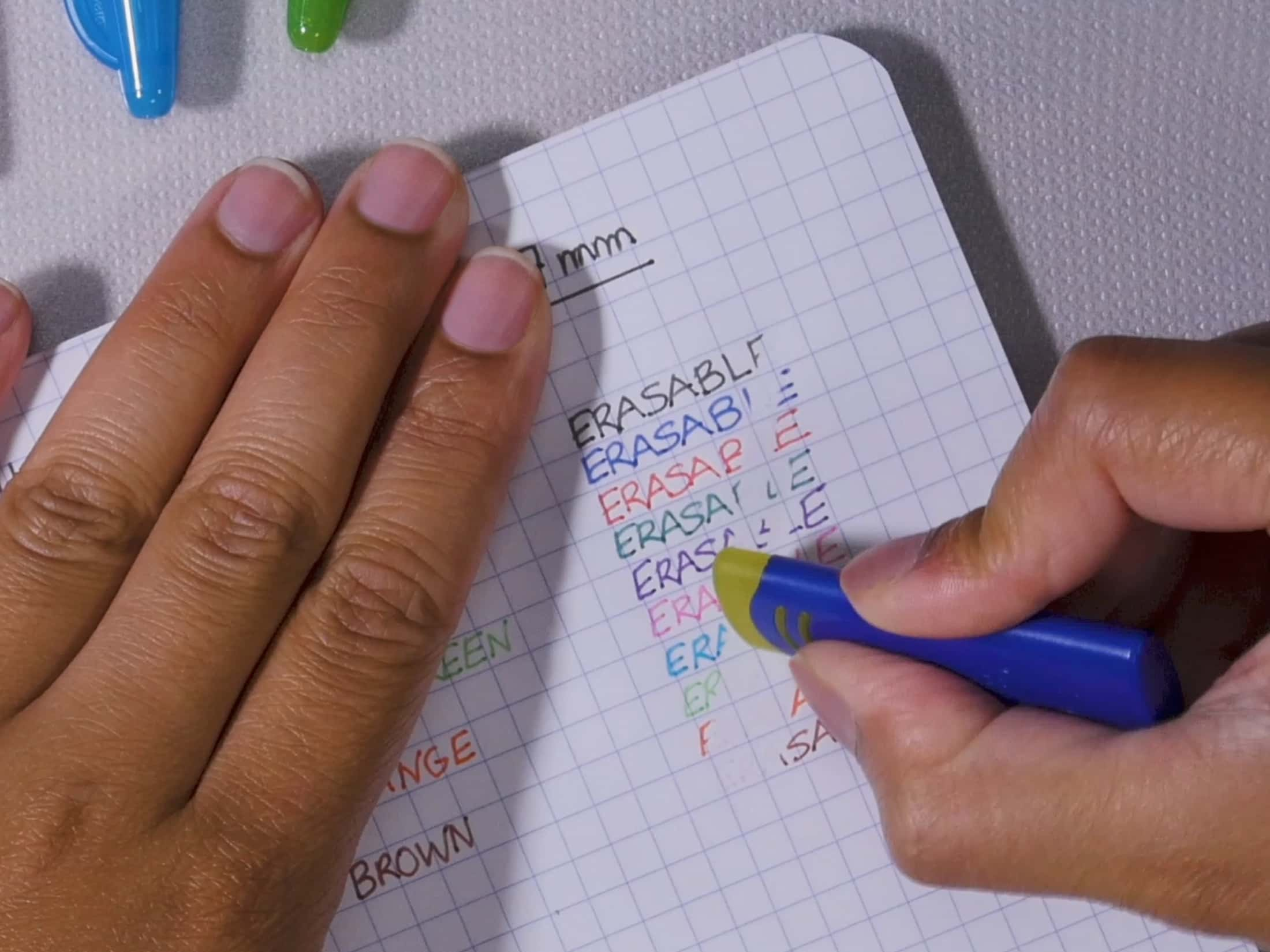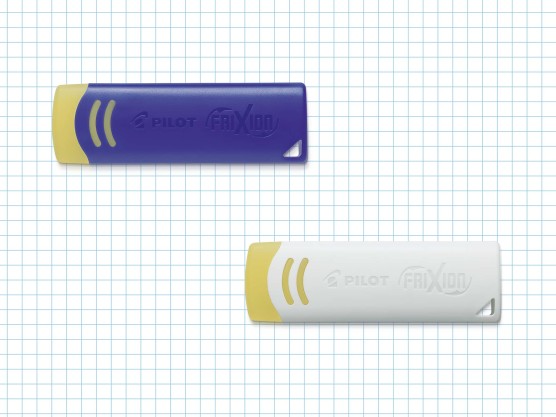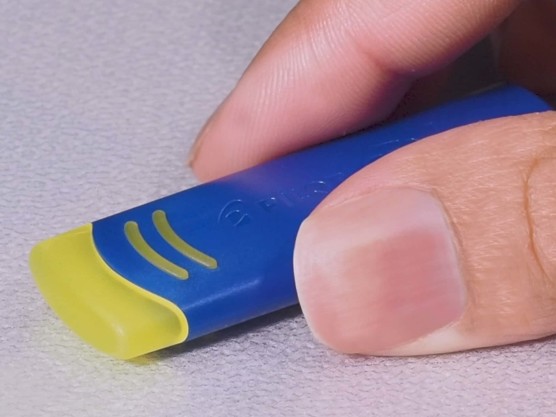 FriXion remover
FriXion Remover, a unique remover exclusively conceived for Pilot FriXion Fans!
Always ready to hand, on your desk or in your pen case, it's the perfect instrument to delete and start all over again. With FriXion remover, you've got the perfect accessory to erase more widely all your writings and drawings done with FriXion.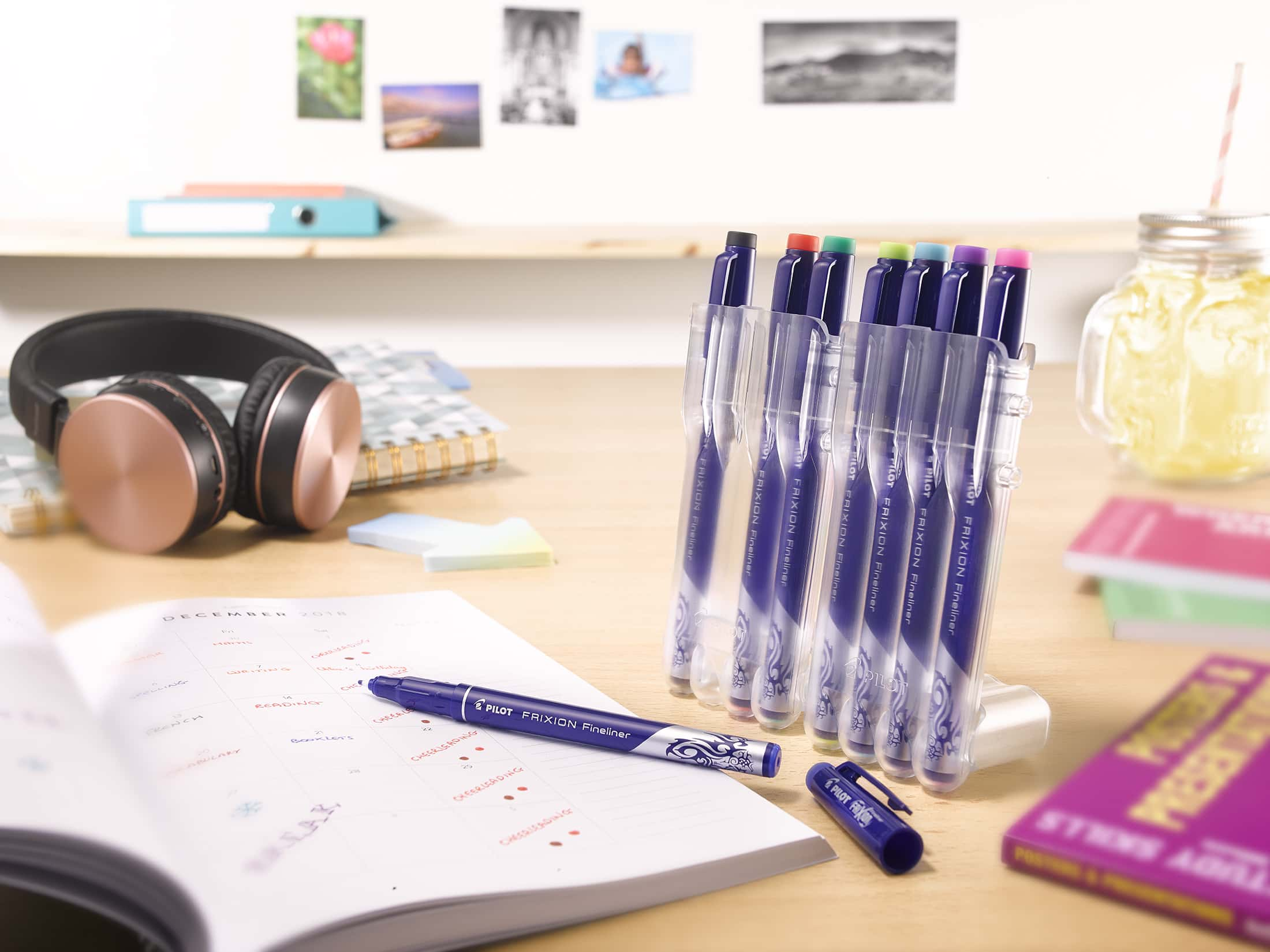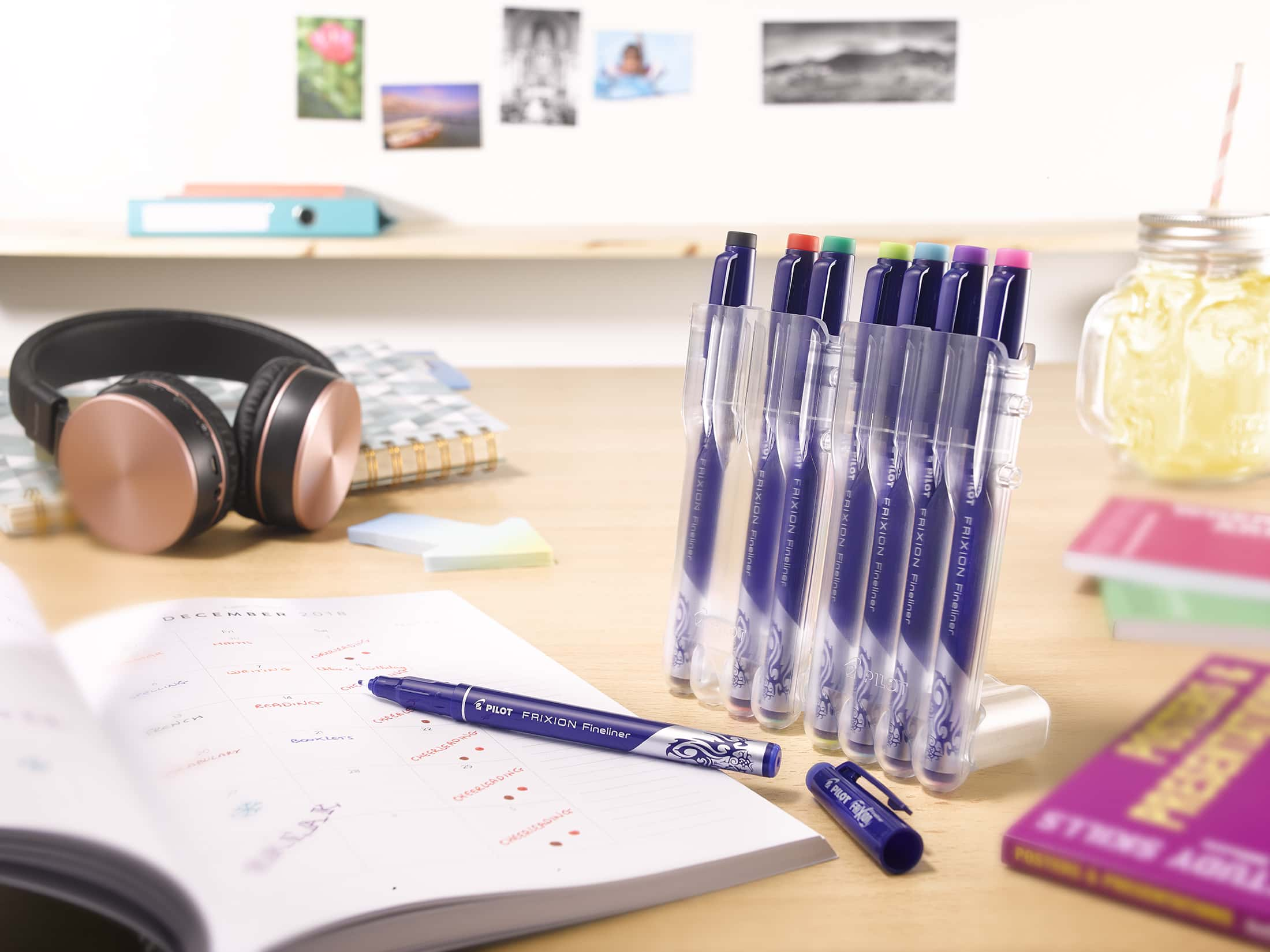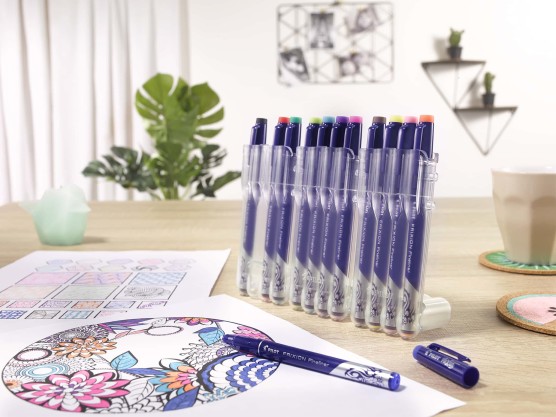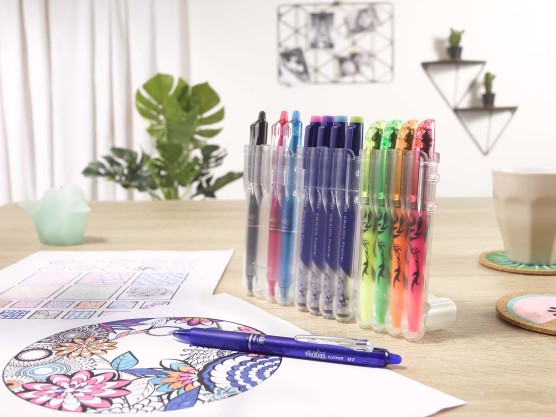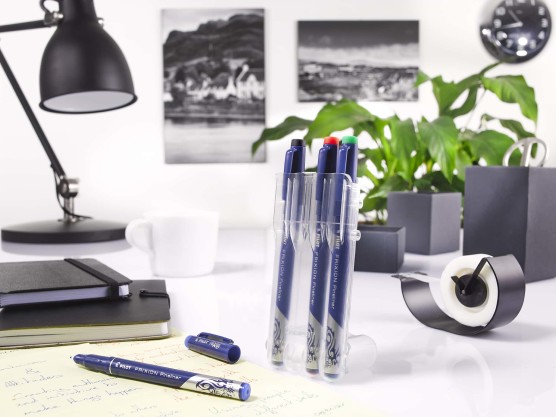 Set2Go
Pilot is proud to present the latest packaging innovation, designed and manufactured in Europe by PILOT.
Frixion Set2Got is a smart pen holder system made of 100% recycled plastic that can become a fantastic desk organiser. Compatible with many FRIXION Family pens, this set can be used on its own or can be coupled with one or more FriXion Set2Go desk organisers. The new organiser will perfectly suit all desks: at home or at work.
Eco friendly, it is reusable & long lasting packaging!
Inspirations
FriXion pens and everything you write, draw or colour with them are a piece of you.
It reflects your knowledge, culture, creativity, desires... Discover what our FriXion family inspires in the Instagram community called "FriXioner" and join the movement #FriXion, #PilotFriXion
@pilotpenuk