Frixion & me
At primary school to learn
At secondary school to organise, practice, and memorise
At home for kids to create and play
At home for adults to create and entertain
At work to organise, prepare and mind map
News
Catch up on all of our latest news, competitions and FriXion's events!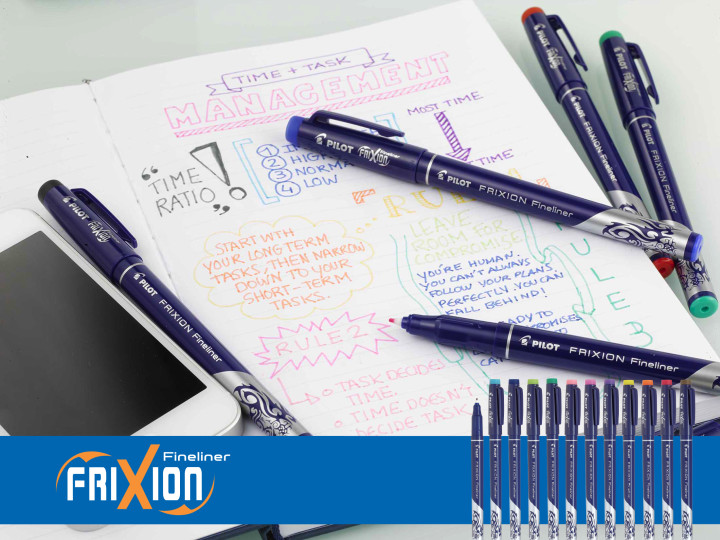 Discover our newbie, the FriXion Fineliner!
With FriXion Fineliner writing pens you can write, draw and colour at the same time while remaining as precise as possible. Available in 12 brilliant shades, the Pilot FriXion Fineliner enriches and embellishes your writing and is suitable for many uses!
FriXion Family

Let's introduce all the FriXion Family "members". Each pen offers you a smooth writing experience and most importantly, the possibility to erase any mistakes or change your mind when writing, doodling, drawing, colouring... thanks to its integrated eraser.